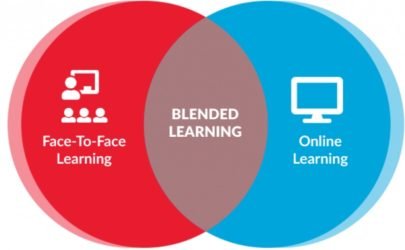 ISM UNIV offers BLENDED courses on Embedded Systems & IoT for Working Professionals like you , Blended course give you freedom to learn, you can learn without any Time restrictions & Place restriction.
You can learn from Anywhere & Anytime.
Blended Training includes both Instructor-Led-Training and E-Learning, Blended learning gives you all the benefits of E-Learning and Instructor-Led-Training, Blended Training includes Face-To-Face Training, Virtual Classes, Webinars, Simulations, Assessments, Links and One-To-One Training.
At ISM UNIV all Hands-on sessions ( practical lab ) will be Instructor-Led-Training and Theory sessions will based on E-Learning & Instructor led.
Learn the concepts via E-Learning from anywhere ( Video based )
Discus with Trainer ( Q/A Sessions )
Practical Labs guided by Trainer
Supported by FAQs & Forum
Course Code
Course Title
Course Duration
Course Fee
 Course Details
BCP
Basic C Programming
Column 3 Value
Column 4 Value
Column 5 Value
BCDS
Basic C Programming with
Data Structure Implementation
Column 3 Value 2
Column 4 Value 2
Column 5 Value 2
BCDSCPP
Basic C Programming with
Data Structure Implementation
+
C++ Programming
Column 3 Value 3
Column 4 Value 3
Column 5 Value 3
CCPPL
Basic C Programming with
Data Structure Implementation
+
C++ Programming
+
Linux Programming
Column 3 Value 4
Column 4 Value 4
Column 5 Value 4
PYTHON Programming
Column 3 Value 5
Column 4 Value 5
Column 5 Value 5
Column 1 Value 6
Advanced PYTHON Programming
Column 3 Value 6
Column 4 Value 6
Column 5 Value 6
Column 1 Value 7
Core JAVA Programming
Column 3 Value 7
Column 4 Value 7
Column 5 Value 7
Column 1 Value 8
Advanced JAVA Programming
Column 3 Value 8
Column 4 Value 8
Column 5 Value 8
Column 1 Value 9
Column 2 Value 9
Column 3 Value 9
Column 4 Value 9
Column 5 Value 9
Column 1 Value 10
Column 2 Value 10
Column 3 Value 10
Column 4 Value 10
Column 5 Value 10
Column 1 Value 11
Column 2 Value 11
Column 3 Value 11
Column 4 Value 11
Column 5 Value 11
Column 1 Value 12
Column 2 Value 12
Column 3 Value 12
Column 4 Value 12
Column 5 Value 12
Column 1 Value 13
Column 2 Value 13
Column 3 Value 13
Column 4 Value 13
Column 5 Value 13
Column 1 Value 14
Column 2 Value 14
Column 3 Value 14
Column 4 Value 14
Column 5 Value 14
Column 1 Value 15
Column 2 Value 15
Column 3 Value 15
Column 4 Value 15
Column 5 Value 15
Column 1 Value 16
Column 2 Value 16
Column 3 Value 16
Column 4 Value 16
Column 5 Value 16
Column 1 Value 17
Column 2 Value 17
Column 3 Value 17
Column 4 Value 17
Column 5 Value 17
Column 1 Value 18
Column 2 Value 18
Column 3 Value 18
Column 4 Value 18
Column 5 Value 18
Column 1 Value 19
Column 2 Value 19
Column 3 Value 19
Column 4 Value 19
Column 5 Value 19