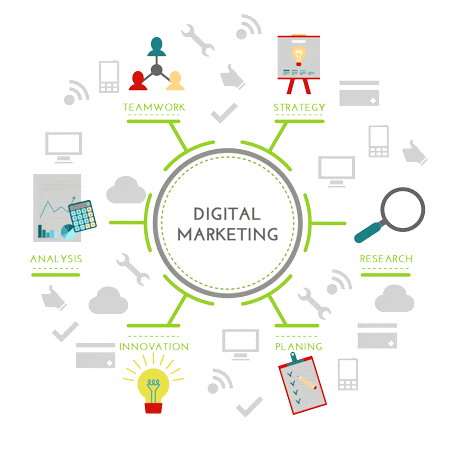 WHAT IS DIGITAL MARKETING?
It's the act of selling products and services through channels such as social media, SEO, email, and mobile apps. Basically, digital marketing is any form of marketing that involves electronic devices.
TYPES OF DIGITAL MARKETING
1.Search Engine Optimization
2.Content Marketing
3.Pay Per Click Marketing
4.Social Media Marketing
5.Affiliated Marketing
6.Native Advertising
7.Email Marketing
Search engine optimization
Search engine optimization (SEO) is the art and science of getting pages to rank higher in search engines such as Google. Because search is one of the main ways in which people discover content online, ranking higher in search engines can lead to an increase in traffic to a website.
Search engine optimization is a key part of online marketing because search is one of the primary ways that users navigate the web.
HOW SEARCH ENGINE OPTIMIZATION WORKS
Search engines such as Google use an algorithm to determine what pages to show for any given query. These algorithms have evolved to be extremely complex, and take into account hundreds or even thousands of different ranking factors to determine the rankings of their SERPs. However, there are three ways that search engines evaluate to determine the quality of a site and how it should rank:
Link

Content

Page Structure
Content Marketing
Content marketing is the marketing and business process for creating and distributing relevant and valuable content to attract, acquire, and engage a clearly defined and understood target audience – with the objective of driving profitable customer action.
Content marketing is the process of consistently publishing relevant content that audiences want to consume in order to reach, engage, and convert new customers. It involves brands acting more like publishers and creating content on a destination that attracts visitors.
Pay Per Click Marketing
Pay-per-click (PPC) is an online advertising in which an advertiser pays a publisher every time an advertisement link is "clicked" on.
The pay-per-click model is offered primarily by search engines (e.g., Google) and social networks (e.g., Facebook). Google Ads, Facebook Ads, and Twitter Ads are the most popular platforms for PPC advertising.
Social Media Marketing
Social media marketing is the use of social media platforms to connect with the audience to build the brand, increase sales, and drive website traffic. This involves publishing great content on social media profiles, listening to and engaging followers, analyzing results, and running social media advertisements.
The major social media platforms are Facebook, Instagram, Twitter, LinkedIn, Pinterest, YouTube, and Snapchat.
Affiliate Marketing
Affiliate marketing is where you promote another company's product or service in return for a commission on the sales you generate.
Native Advertising
Native advertising is paid media designed to match the content of a media source. An example of mobile native advertising would be paid video content on the YouTube app. This media is designed to match the visual design and function of natural content, appearing in your feed of recommended videos.
Email Marketing
Email marketing is a way to promote products or services through email. Email marketing is a top digital media channel, and it is important for customers' acquisition and retention.
DO WE NEED PROGRAMMING KNOWLEDGE TO LEARN DIGITAL MARKETING?
For digital marketing, coding is not necessary but if you know coding so it's going to be an added advantage for you. For Example – If you are working as a blogger on WordPress, it's a CMS so coding skill is not require much. For Social Media Marketing, Email Marketing, and AdWords, you do not need coding. But, if you are planning to do something great with website design or app development, you should know coding like HTML, CSS, and JS.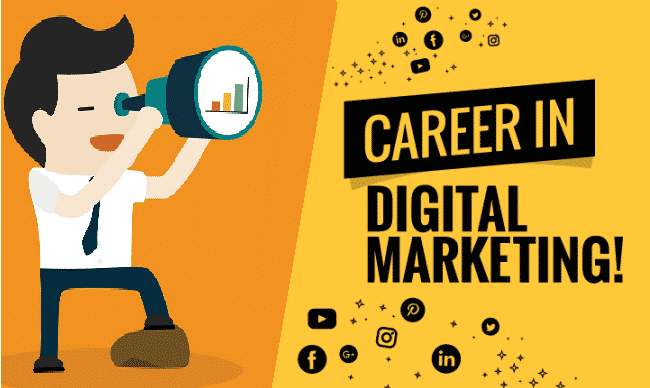 CAREER OPPORTUNITIES FOR DIGITAL MARKETING
Digital marketing is a field that got an uplift during Covid-19 as almost every business tried to create an online presence that needs to be made popular using digital resources. Here are the career options in digital marketing
SEO

Pay Per Click

Content Writing

Social Media Marketing

Search Engine Marketing (SEM)

Web Developer

Web Designer

Digital Agency Account Manager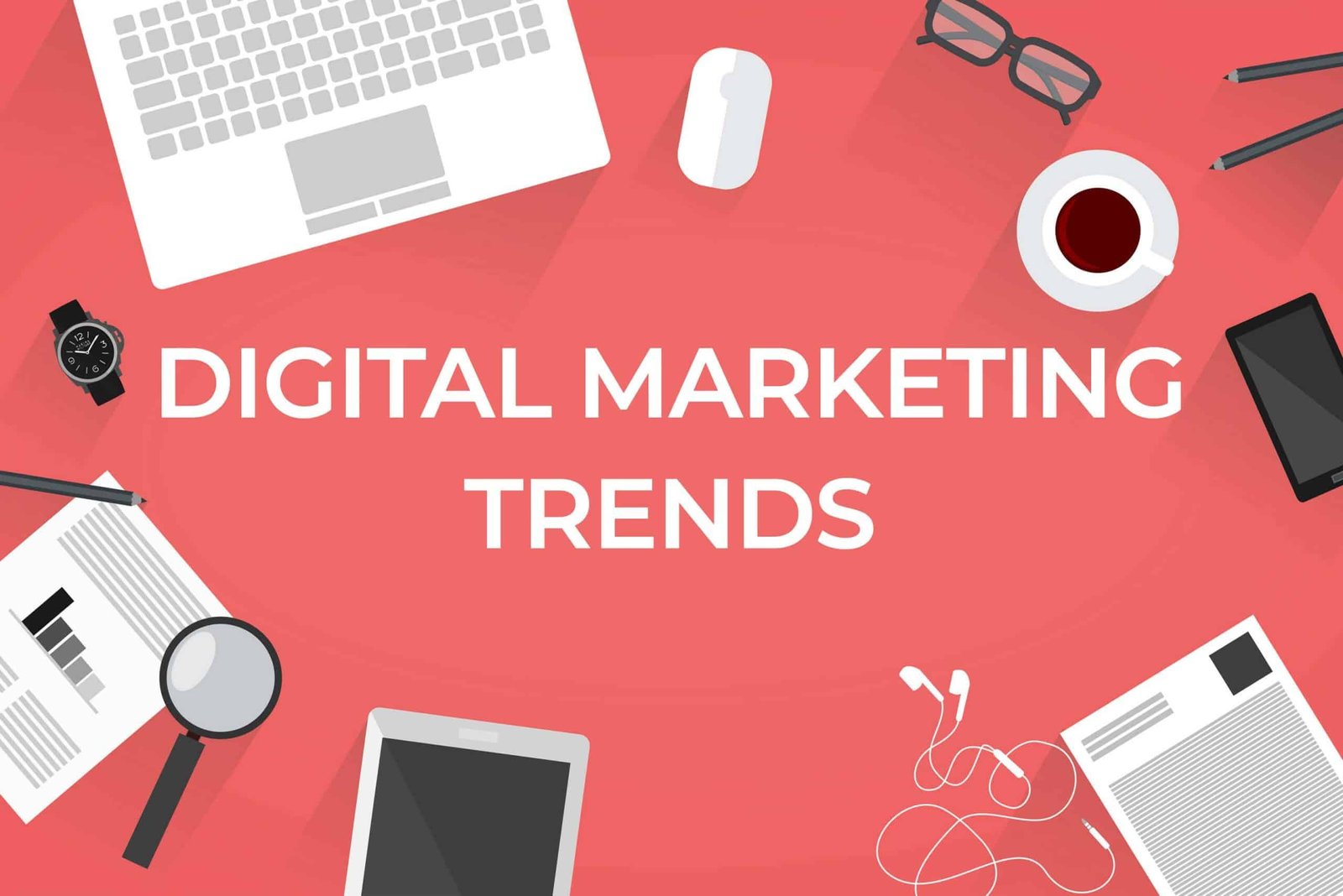 DIGITAL MARKETING TRENDS OF 2021
Artificial Intelligence in Marketing

Voice Search Optimization

Programmatic Advertising

Chat bots

Personalization

Personalized Email marketing

Video Marketing

You tube Shots

International Adds

Instagram Reels

WhatsApp Marketing

Geofencing

Quora Marketing

Social Media Stories

Interactive Content

Personalized SMS Marketing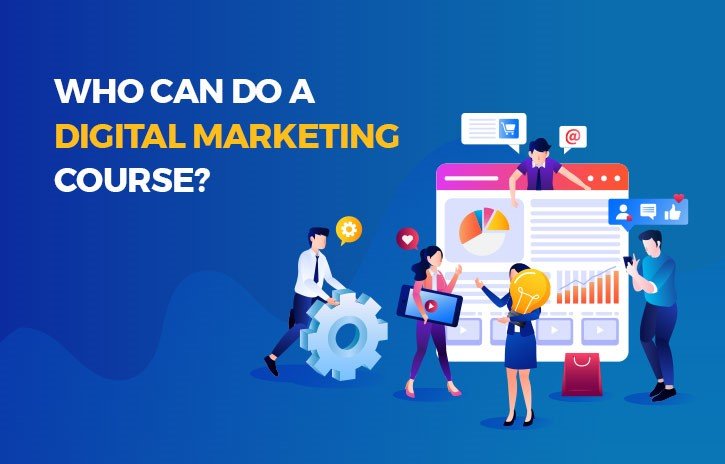 WHO CAN DO THIS COURSE?
The only eligibility criterion for taking up a digital marketing course is that you must at least be a graduate. There is no restriction placed on the discipline/ stream of study as far as digital marketing courses are concerned. So, it is not required that the applicants must be commerce or marketing graduates. An IT graduate or an engineer or an entrepreneur or anyone else who is interested in entering the field or making a career switch can enroll in digital marketing courses.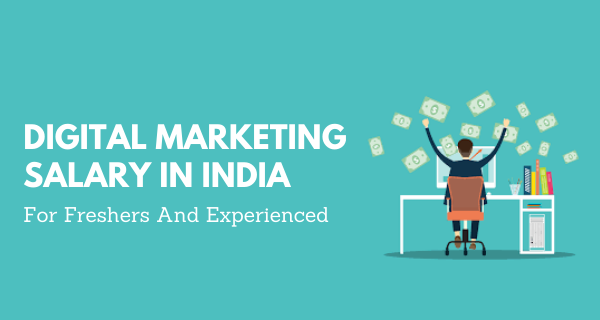 DIGITAL MARKETING SALARY PACKAGE
| | |
| --- | --- |
| Years of experience | Salary (in LPA) |
| Interns | 10K – 15K per month |
| 0 – 1 | 1.5 – 4.0 |
| 1 – 3 | 2.0 – 6.0 |
| 2 – 4 | 3.0 – 7.0 |
| 3 – 5 | 4.0 – 10.0 |
| 5 – 10 | 10.0 – 30.0 |
Author :The Author Ms. Prithvi.L is an expert in Digital Marketing having ample experience in the Domain. She is an MBA in Digital Marketing And Ecommerce from a well known University.