| Ranked #1 Full Stack Python training institute with placements
ISM UNIV provides the Best Full Stack Python training in Hyderabad & online with 100% placements.
learn Full Stack Python programming from basic to advanced and get real time experience.
200 hour | Get placement assistance from day 1 | 100% placement assurance
Best Full Stack Python Course in Hyderabad 
ISM UNIV is one of the Best Python Programming Training Institute  Hyderabad in India offering world class training with excellent Placements. This course takes you from Basics of Python to Most advanced concepts of Python Programming . After Successful Completion this course the participants will be able to Develop Python Projects Independently with maturity. You will be able to work at your own pace with hands-on exercises and quizzes. You'll always work with the most current information since we update our courses frequently. In this course, you'll learn how to become a professional Python developer.
Placements in ISM UNIV
ISM UNIV Excellent Placements 100%: We are a proud Institution having helped most of our students in their career-building process. We conduct minimum 15 interviews per month and place students. Which is genuinely far ahead of any of our competitors. We have a client base across India and abroad, we work with MNC's and MSI, we cater to all our clients with trained manpower and we ensure our client satisfied with the manpower supplied. We ensure this with Quality training. We provide 100% genuine placement assistance and guidance and help You to begin an innovative career. We promise you that we provide interviews until you get a job. We have placed 15000+ students so far…. ISM UNIV Provides Excellent Placements from day-1 of the course
Highlights :
Placements start from Day-1 of the course and after the course also.

No Fixed no of Interviews, Interviews until you get Job

Placements from MNC's, MSI , Startups etc….

Placements Across India

Professional Training on Interview Preparations.
Track Record: 95% of ISM students are Placed
Job's in Python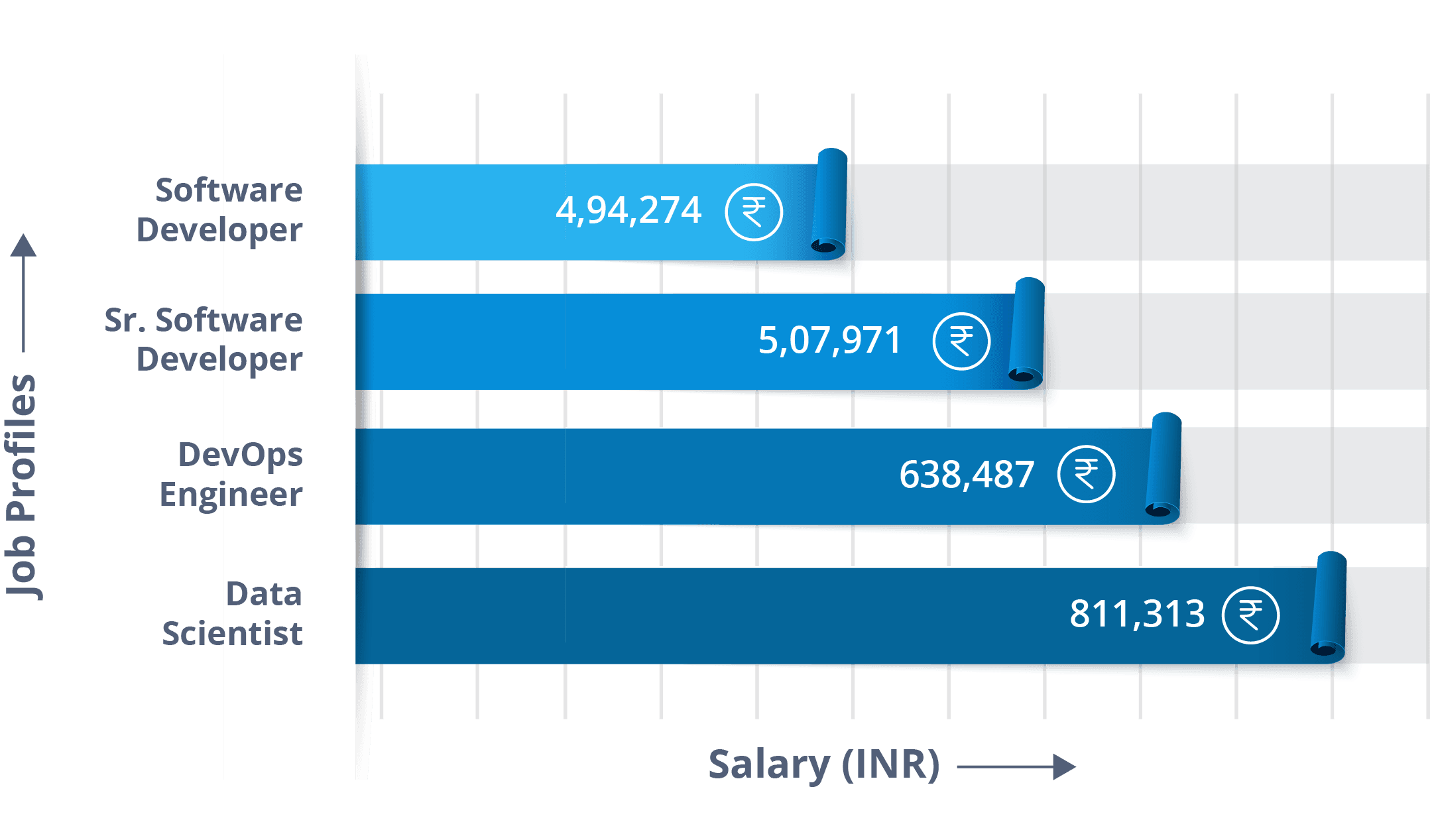 Here are some Trends in Full Stack Python Technology
Single Page Apps – A single-page application is a web application or website that interacts with the user by dynamically rewriting the current web page with new data from the web server, instead of the default method of a web browser loading entire new pages.
Progressive Web Apps – A progressive web application, commonly known as a progressive web app, is a type of application software delivered through the web, built using common web technologies including HTML, CSS, JavaScript, and Web Assembly
Artificial Intelligence For Web Applications – In short, the light is being reflected towards web app development that seems to be the center of everyone's attention. Web app development has begun to grow at a rate faster than it was predicted.
Web Assembly – Web Assembly defines a portable binary-code format and a corresponding text format for executable programs as well as software interfaces for facilitating interactions between such programs and their host environment.
Voice Search For Web Applications – Voice search or voice-enabled search is the means of searching by using the most natural input channel, human speech. Voice search can refer to Google searches performed by using voice, but in this article, we'll investigate how voice search could be used in touch screen applications and websites.
Native Apps Vs Web Applications – A native mobile app is one that is installed directly on the smartphone and can work, in most cases, with no internet connectivity depending on the nature of the app. A web app works via a web browser on the smartphone but requires either a cell signal or Wi-Fi to function
Server less Architecture For Web Applications – Server less architecture (also known as server less computing or function as a service, FaaS) is a software design pattern where applications are hosted by a third-party service, eliminating the need for server software and hardware management by the developer. Applications are broken up into individual functions that can be invoked and scaled individually.
Optimizing CI/CD For Web Applications – Continuous Integration (CI) is the practice of checking-in the code regularly. Each feature is integrated and tested several times a day from a shared code base. Though it gave a push for many smaller and frequent releases, test deployment and releases got strained, which ultimately affected the end goal.
Cloud Monitoring – Cloud monitoring is a method of reviewing, observing, and managing the operational workflow in a cloud-based IT infrastructure. Manual or automated management techniques confirm the availability and performance of websites, servers, applications, and other cloud infrastructure.
How ISM UNIV stands out from other training Institute
Training programs at ISM UNIV are designed according to the industry trends and demands. Industry experts with real-time exposure deployed as faculties on these training courses by ISM UNIV. Our certified programs are always standing as good support for job seekers in many ways. There will be regular placement drives at this center. It is the best place in for job seekers to obtain industry-recognized training as well as a good chance to secure the best position too. Embedded Technologies and IT technologies are currently in demand with good chances to get placements. Get trained here to be a better match for the jobs in this sector.
ISM UNIV delivers training programs that cater to the industry's needs and trends. Our certified programs are always standing as good support for job seekers in many ways because they are delivered by industry experts with real-time experience. We will hold regular placement drives in this center.
In addition to obtaining industry-recognized training, job seekers also have a good chance of landing their ideal position. IT and embedded technologies are currently in high demand, with good placement chances.
Author: Prithvi.L  [MBA in Digital marketing and Ecommerce]