ABOUT PYTHON & Full Stack Development Using Python
Python is an interpreted high-level general-purpose programming language. Its design philosophy emphasizes code readability with its use of significant indentation. Its language constructs as well as its object-oriented approach aim to help programmers write clear, logical code for small and large-scale projects
Python is dynamically-typed and garbage-collected. It supports multiple programming paradigms, including structured (particularly, procedural), object-oriented and functional programming. It is often described as a "batteries included" language due to its comprehensive standard library.
It was created by Guido van Rossum, and first released on February 20, 1991.
ADVANTAGES
code that is as understandable as plain English;
an easy and intuitive language just as powerful as those of the major competitors;
open source, so anyone can contribute to its development;
Suitable for everyday tasks, allowing for short development times.
WHY PYTHON?
it's easy to learn– the time needed to learn Python is shorter than for many other languages; this means that it's possible to start the actual programming faster;
it's easy to use for writing new software – it's often possible to write code faster when using Python;
it's easy to understand– it's also often easier to understand someone else's code faster if it is written in Python;
It's easy to obtain, install and deploy – Python is free, open and multiplatform; not all languages can boast that.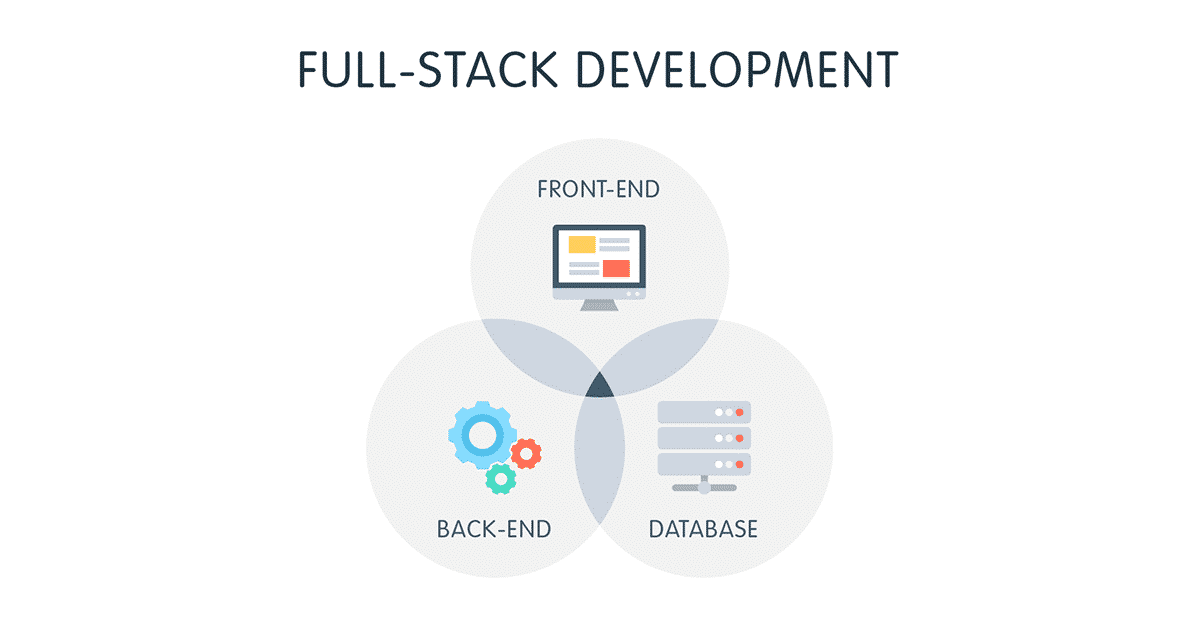 ABOUT FULLSTACK DEVELOPMENT
Full-stack development refers to the development of both front end and back end portions of an application. This web development process involves all three-layer- Presentation layer (front end part that deals with the user interface), Business Logic Layer (back end part that deals with data validation) and the Database Layer. It takes care of all the steps from the conception of an idea to the actual finished product.
Having a specialist work on each of the different subsystems of the web development process proves quite complex and expensive. Companies are demanding full stack developer who are proficient in working across multiple stacks.
FULL STACK DEVELOPMENT USING PYTHON IN ISM UNIV
We are offering Full Stack Python Development course in Bangalore with online and offline classroom training as per your convenient. Get self-paced recorded demo videos explains the basics of python and python full stack development to understand the trainers and content quality
Get enrolled for the most demanding skill in the world. Python training in Bangalore will make your career a new height. We at ISM University provide you an excellent platform to learn and explore the subject from industry experts. We help students to dream high and achieve it.
We do install all Python-related software free of cost. This python full stack development is available in 2 main cities i.e. Bangalore and Hyderabad.
We provide 100% placements in top MNC companies.
We provide placements beginning of the course duration.
We provide both online and offline classes.
We provide free internet too.
Professional training on Python interview questions
Everyone these days, seems to be on a spree of learning python. The reason why it is so popular is that it uses a syntax which by virtue of its elegance makes all the programs one writes convenient and easy to read. But if you are taking Full stack python classes then you must make sure you invest in the best Python Training in Bangalore.

Course Modules / Content
This course has 60% Lab Sessions & 40% Class room sessions, this course trains you on all skills required in the Industry as a Full Stack PYTHON Developer Nothing more & Nothing Less
CLICK THE LINK BELOW TO GET MORE INFORMAION ABOUT FULL STACK PYTHON DEVELOPMENT.
KEYWORDS:
Python, Full stack python development, Full stack python developer, Basic and advance python, Python training in Bangalore, Learning python,100% placements ,Python full stack development, Full Stack Python Development course in Bangalore, Best Python training Institute in Rajajinagar, Bangalore, Hyderabad, Panjagutta.
Author :
The Author Ms.Prithvi.L is an expert in Digital Marketing having ample experience in the Domain.
She is an MBA in Digital Marketing And Ecommerce from a well known University.